BEST LOCAL SEO COMPANY LOS ANGELES
USE LOCAL SEO TO YOUR ADVANTAGE
The Internet has transformed how consumers learn, research, shop, and interact. A properly optimized set of local listings that rank highly on Google, Yahoo, and Bing can often be the difference between success and failure.
If your business is dependent on customers finding your business you need a SEO company that knows the ins and outs of Local SEO. You need I Think An Idea.
Every business owner should know that:
5.6 billion users on Google, Yahoo, and Bing…
50%+ of mobile searches…
59% of consumers use the internet for local searches
88% of Internet searches for local businesses result in a phone call or store visit within 24 hours…
These users are looking for you! Can you really afford to NOT BE SEEN?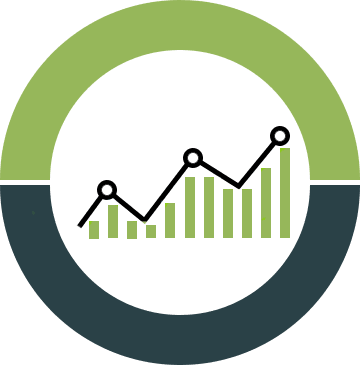 There is more to Local SEO than just filling out a form for a Google Business Page. To get the most from your local SEO campaign you need to ensure that all of your local listings — Yelp, Angie's List, Manta, Yellow Pages, etc — are properly optimized and feature the correct information. Relevant citations are critical to your business' performance online, but most small business owners do not have the time to complete and optimize hundreds of local listings.
So what is the answer?
I Think An Idea is a SEO Company that specializes in Local SEO and local listing optimization. We take the time and care to ensure that all of your local listings are optimized properly, that all of your local landing pages feature unique and authoritative content, and that your information on third party sites, like Yelp and Angie's List, is accurate.
Are you looking to reach your current customer base? How about increasing your clientele? Would you believe that this could easily be done without paying a penny? No? But you can! Google Places is a type of local SEO that allows you to access millions of Google users.
Advantages of Google Places:
Broaden your local customer base
Build credibility with the local market
Remain relevant and accurate by easily managing your business listing
Add premium options for free to make your listing stand out
I Think an Idea is only a phone call away if you need help! We are a Local SEO Company based in Los Angeles and we know how to get your Local SEO ranked on the first page of Google using our holistic digital marketing approach.
LET US TAKE CARE OF IT
Your business and products are what you do best. Let us take care of the grunt work by helping you establish your presence with Local SEO. Our goals include allowing you to be easily found by city, state, or zip code; increasing your customer loyalty; and developing new customer opportunities. This is what a good SEO Company does.
Remember that people want to connect with you. Be a strong presence in your community by being known locally. I Think An Idea is a SEO Company which will polish your local SEO to truly make you shine within your community and stand above the competition.