WHAT MAKES OUR SEO AGENCY "I THINK AN IDEA" DIFFERENT FROM ALL THE REST?
If you are a small business owner or the CMO of a large corporation you most likely field at least two pitches a day from SEO Agencies. You may have tried an SEO agency in the past with results that ranged from the unimpressive to the disastrous. What makes the kind of SEO services offered by I Think An Idea different from all the rest? What makes our Los Angeles-based Internet marketing company better?
You can use it to build your brand's position in the industry. And you can drive more targeted traffic to your site for higher conversions.
But whatever the reasons for wanting to grow your online presence, we can help you do it.
Three things set I Think An Idea apart from other SEO companies:
HIGH QUALITY Service
At I Think An Idea, we are dedicated to offering you and your business the kind of personalized, professional service you deserve. We understand that your SEO campaign is the lifeblood of your business and we are dedicated to your success. Our expert staff will take the time to get to know your business and understand your needs, from the inside out. You are never just another account with us.
CUTTING EDGE
Too many SEO companies bring on accounts only to shoehorn them into a one-sized fits all marketing campaign, and then they take old, worn out ideas and repackage them as real work. I Think An Idea is a different kind of SEO company. Our SEO Expert customize a marketing campaign to fit your needs. We also constantly refine our SEO services to reflect the latest changes in the world of online digital marketing.
MORE BANG FOR YOUR BUDGET
Our motto is "under promise and over deliver". We pledge to deliver awesome results on a budget you can afford. You'll enjoy a truly handcrafted solution specifically for your business. Let's get to work!
WHICH SEO SERVICE IS RIGHT FOR YOUR BUSINESS?
I Think An Idea offers various SEO packages that can be tailored specifically for the needs and goals of your business.
STARTER SEO
Starter SEO our starter SEO package is designed for the small business owner with a limited marketing budget. It is an affordable SEO package that actually deliver the kind of tangible results that will help you grow your small business into a large business.
NATIONAL SEO
National SEO uses keywords focused on your country and increases overall web traffic, provides a wider geographic boundary, and benefits e-commerce companies. Challenges include more competitors globally and locally, longer results period, more expenses, and lower quality leads.
LOCAL SEO
Local SEO uses keywords to target local cities, counties, and states/provinces. Local SEO has less competition, require slower investment, obtains quality leads from locals, and sees quicker results. However, with a local market there is no national exposure, less web traffic, and fewer keyword phrases.
GLOBAL SEO
Global SEO targets different countries. Global SEO expands potential and current customer base, increases overall web traffic, and creates professional brand prestige. This market's difficulties include a larger investment, marketing and technological differences, language barriers, and different regional dialects and slang.
Creating a comprehensive SEO friendly website can be a daunting task. I Think An Idea will optimize your current website in the correct and most effective ways. Whether you require global, national or local SEO for your company, our SEO Specialists will bring your product and/or services to the attention of your target audience.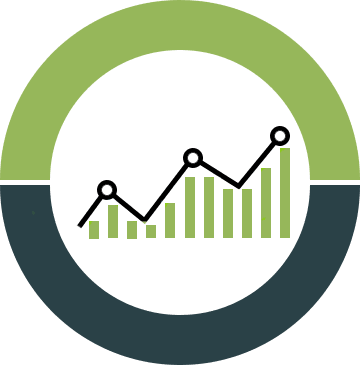 Your company deserves the success; let I Think An Idea help you get there. We have offices in Los Angeles, California, in Santa Monica, California and in Philadelphia, Pennsylvania. We provide professional SEO services to companies across the United States. Schedule a FREE 30 Minute Consultation with our SEO Agency and explore the possibilities of more business!